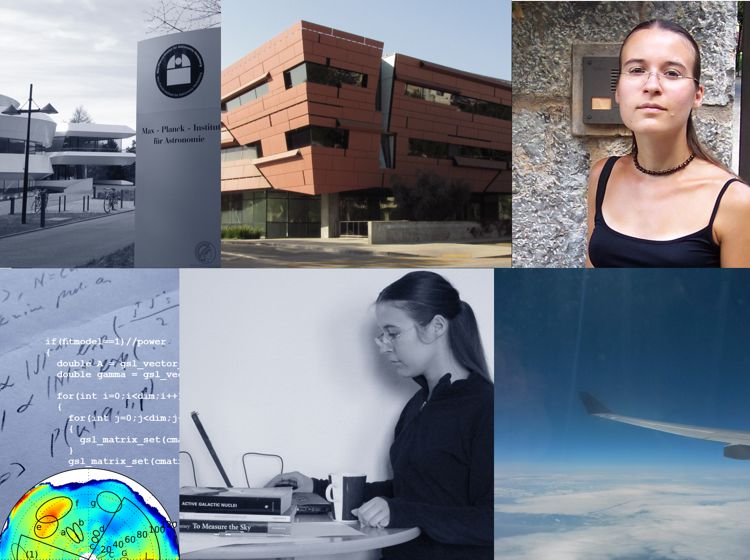 My name is Nina Hernitschek. I'm 3rd year postdoc in the Department of Astronomy at Caltech working with Judy Cohen on tidal streams and the Galactic halo.
I'm interested a lot in the dynamical history of our Milky Way - especially halo formation and the disruption of globular clusters and satellites - , which can tell us a lot about galaxy evolution in general.

As part of my research, I'm developing methods for handling large time-domain survey datasets. I developed astrostatistical and machine-learning methods for fast and reliable detection and classification of variable sources in general, including RR Lyrae and QSOs. Most of my recent work is based on the Pan-STARRS survey and a subsequent follow-up survey (The Caltech/Carnegie Survey of the Outer Halo of the Milky Way). For current research, see my publication list.

I'm part of the iPTF/ZTF project and Euclid consortium.
Previously I was a PhD student at Max Planck Institut für Astronomie in Heidelberg, Germany (MPIA), working with Prof. Hans-Walter Rix, Eddie Schlafly and Branimir Sesar. During this time, I was a fellow of the International Max Planck Research School (IMPRS).