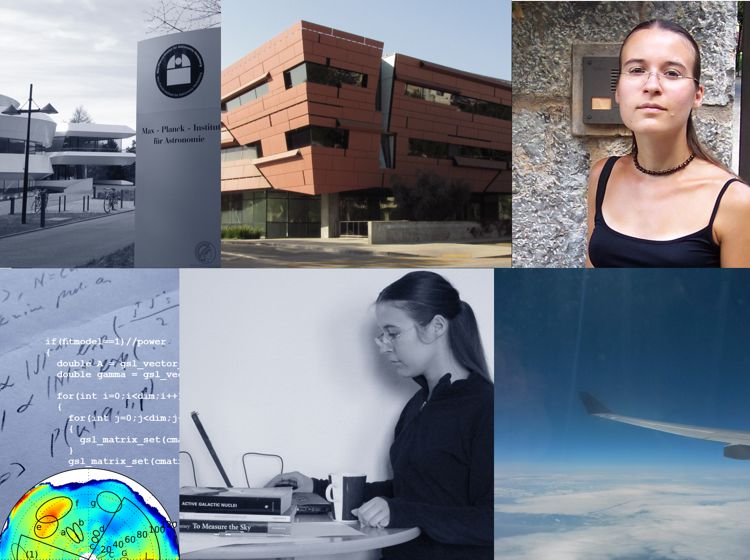 My name is Nina Hernitschek. I'm 3rd year postdoc in the Department of Astronomy at Caltech working with Judy Cohen on tidal streams and the Galactic halo.
I'm interested a lot in the dynamical history of our Milky Way - especially halo formation and the disruption of globular clusters and satellites - , which can tell us a lot about galaxy evolution in general.

As part of my research, I'm developing methods for handling large time-domain survey datasets. I developed astrostatistical and machine-learning methods for fast and reliable detection and classification of variable sources in general, including RR Lyrae and QSOs. Most of my recent work is based on the Pan-STARRS survey and a subsequent follow-up survey (The Caltech/Carnegie Survey of the Outer Halo of the Milky Way). For current research, see my publication list.

I'm part of the iPTF/ZTF project and Euclid consortium.
Previously I was a PhD student at Max Planck Institut für Astronomie in Heidelberg, Germany (MPIA), working with Prof. Hans-Walter Rix, Eddie Schlafly and Branimir Sesar. During this time, I was a fellow of the International Max Planck Research School (IMPRS).

From fall 2019 on, I'll be a DSI/VIDA Postdoctoral Fellow at Vanderbilt University's Data Science Institute (DSI) and the Vanderbilt Initiative for Data intensive Astrophysics (VIDA). I look forward to work with Andreas Berlind, Keivan Stassun and Gautam Biswas on astronomical survey science and lead an independent research program regarding the Dark Matter distribution, especially Near Field Cosmology.